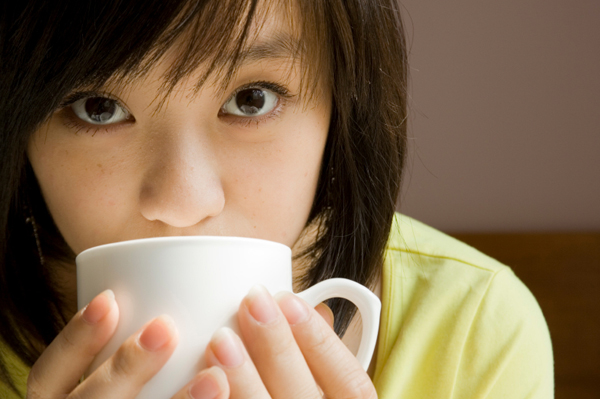 This 15 year study was recently published in the American Journal of Clinical Nutrition to show that there were fewer deaths as a result of non-cancerous inflammatory diseases and heart disease among women who were postmenopausal. This group of women consumed 1 to 3 cups of coffee each day. Coffee is the main source of antioxidants for many Americans within their daily diet, which will help to reduce heart disease and inflammation, as confirmed by Lene Frost Andersen, PhD, who works in the nutrition department at the University of Oslo in Norway.
The results of the study were drawn from 27,312 postmenopausal women participating in this study done by Iowa Women's Health. All of the women completed a 127 question survey about their regular habits, including coffee consumption, alcohol use, and smoking. None of the women changed their coffee drinking habits for the purpose of the study. The groups of women in the study were tracked for 15 years, and in that time, 1733 passed away from cancer, 1411 passed away from heart disease, and the remaining 1211 died from other causes. The women who consumed 1 to 3 cups of coffee each day had less of a risk of dying from heart disease or inflammatory diseases, not including cancer, as opposed to the other women studied.
The women consumed 1 to 3 cups of coffee each day and were less likely to die from heart disease by 24% compared to the women who didn't drink coffee. The women who drank 1 to 3 cups of coffee each day had a 28% less risk of passing away from non-cancerous inflammation, compared to those who abstained from coffee altogether. Death from cancer was not related to coffee drinking.
These results were not seen for the consumption of other beverages, like tea, sugary drinks, fruit juice, diet soda, and milk. The study did not conclude that drinking coffee was completely responsible for a lowered risk of heart disease, but the results were consistent to confirm that drinking 1 to 3 cups of coffee each day provides protection against inflammatory disease and cardiovascular issues in women who are postmenopausal.
Tags: american journal of clinical nutrition, fruit juice diet